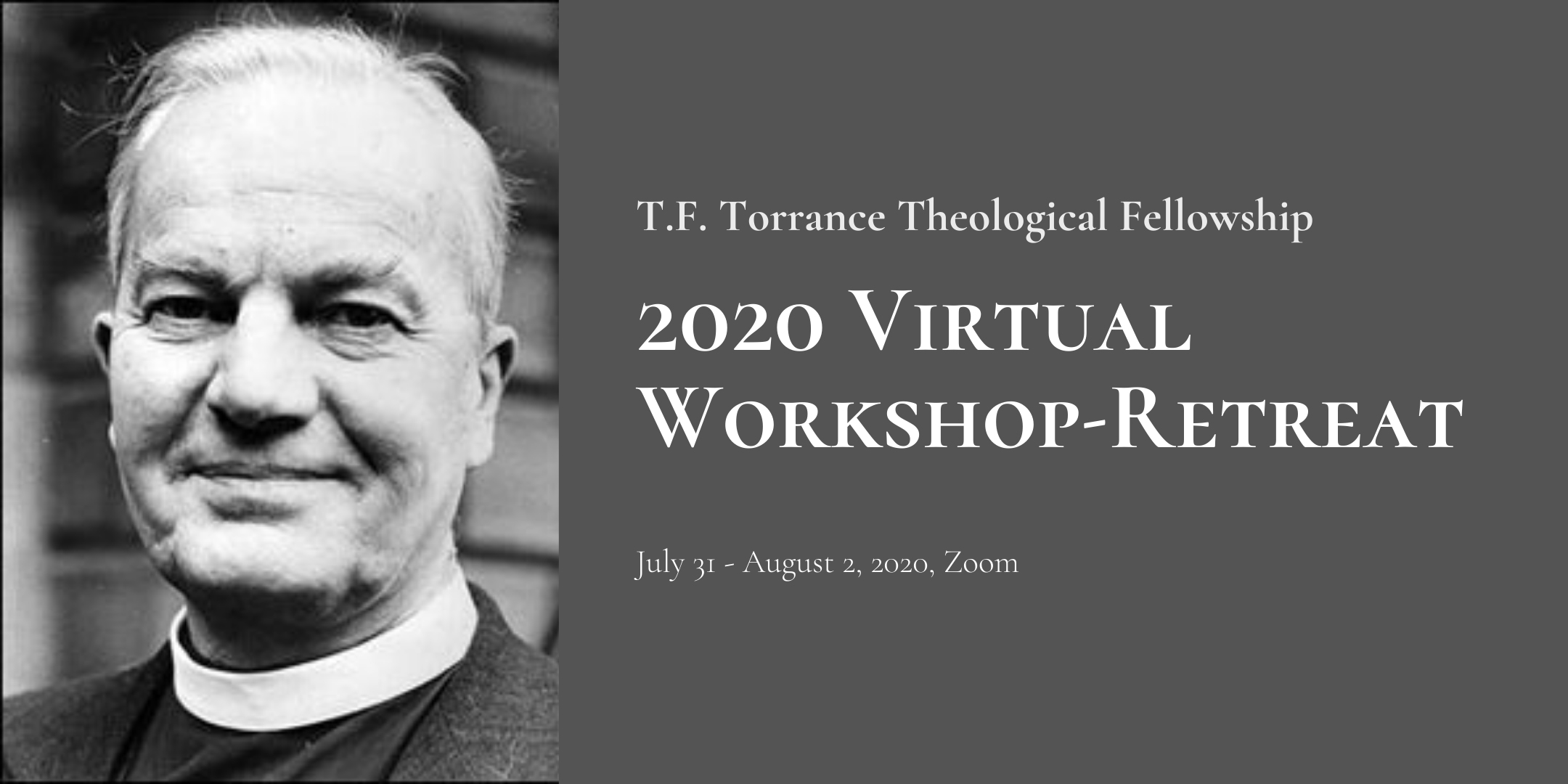 78 people have registered so far for the Torrance Workshop-Retreat. Given the virtual nature of the event, there's still plenty of room!
This is an event I've been privileged to organize along with Brent Purkaple, Daniel Cameron and Geordie Ziegler.
Brent and I constructed the Torrance website, and are developing its resources, in order to support a geographically-dispersed, multi-disciplinary community of scholars. One of the challenges faced by anyone who begins to study the Torrance tradition is its complexity, sometimes made more difficult by the sheer immensity of sources, both primary and secondary. So a keenly-felt need we want to address is to lower the threshold of entry for new scholars. We have envisioned holding different types of conferences, perhaps regional, where works-in-progress might be presented for feedback at an early stage. The Midwest Junto for the History of Science, beloved by both Brent and me, serves as a model in this respect. Another model is Bob Walker's Torrance retreats in Scotland.
Once the pandemic began, we started talking with Daniel and Geordie. Quickly we saw the opportunity to create an online event that might help young Torrance scholars counter the distractions of the lockdown by focusing on new projects. The executive board of the T. F. Torrance Fellowship agreed and encouraged us to proceed. We were delighted at the response, particularly from students, and we are pleased that no one who applied to present a paper was turned away. We are also pleased that the program includes presenters and panelists from around the world: New Zealand, Australia, India, South America, England, and Scotland, in addition to the US.
For more information, or to register, see the event main page on the T. F. Torrance website.
---
Update, August 7. Here's the way I describe the event on the front page of the Torrance website now: "The Torrance Workshop-Retreat has concluded. It was designed for students, pastors, and interested lay people as well as scholars. Registered participants included 126 people from every inhabited continent, including the following countries: Australia, Brazil, Canada, England, France, India, Japan, Kuwait, New Zealand, Nigeria, Norway, Puerto Rico, Scotland, Singapore, South Korea, and the United States. During the Workshop-Retreat, 9 books were given away, courtesy of Wipf & Stock, Lexham Publishers, T&T Clark, and Fortress Press."
---
My workshop presentation: "T. F. Torrance and Geohistory." The actual presentation is brutally trimmed, but a longer version (28 mins) is here: video / slides PDF
A retreat devotional, with Candace: "Hope and the Scholar" (video / slides PDF)